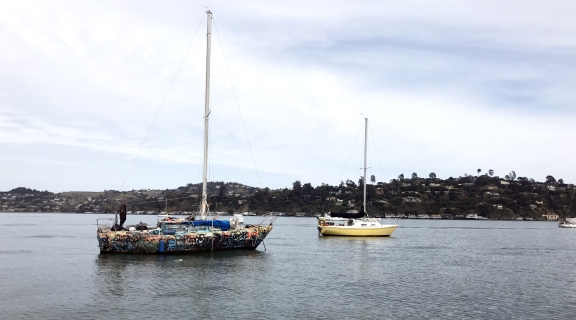 Rosenberg Institute Seminar Series - Rebecca Schwartz Lesberg
Wednesday, September 14
Event Time
03:30 p.m. - 04:30 p.m.
Overview
Eelgrass Conservation Policy in SF Bay and across CA
Rebecca Schwartz Lesberg, M.S., President, Coastal Policy Solutions
Eelgrass is critically important for the health of coastal estuaries and crucial in California's efforts to increase climate resilience for coastal communities. Eelgrass beds can reduce erosion, sequester carbon, reduce ocean acidification, and provide nursery habitat for commercially, recreationally, and ecologically important marine life (e.g., Pacific herring and Dungeness crab). Eelgrass restoration in general, and in Richardson Bay specifically, has been highlighted as a priority in several local, regional, and state conservation plans. However, policies to protect eelgrass are often confusing, inconsistently applied, or missing altogether. With so many scientists, conservationists, and staff from government agencies racing to implement urgently needed eelgrass projects, it is important to understand the policy framework underpinning these efforts. In this talk, we will discuss eelgrass conservation policies at a state level and then dive deeper into the complexities of on-the-ground eelgrass protection and restoration in Marin County's Richardson Bay.
Rebecca is the president and founder of Coastal Policy Solutions, where she focuses on the intersection of science, policy, restoration, and community engagement to protect California's coastal environments. Prior to this, Rebecca led on-the-ground conservation work with the Audubon Society, mostly recently as the San Francisco Bay Program Director for Audubon California. She has also served as Adjunct Faculty at the University of San Diego and was a Field Biologist for AMEC Foster Wheeler. Rebecca holds a Bachelor of Science in Ecology from UC San Diego and a Master of Science in Marine Science from the University of San Diego.