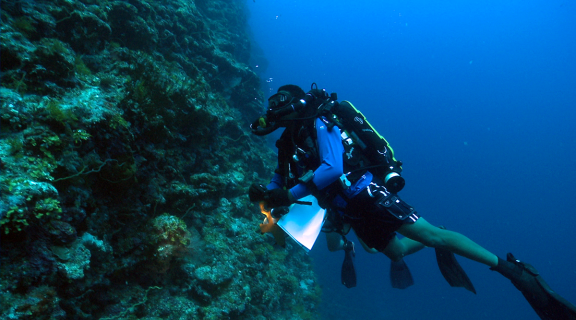 Rosenberg Institute Seminar Series - Richard Coleman
Wednesday, April 26
Event Time
03:40 p.m. - 04:40 p.m.
Overview
Richard Coleman, Assistant Professor, Rosenstiel School of Marine, Atmospheric, and Earth Science, University of Miami
Revealing connections in the sea: insights into the processes shaping the spatial distribution of marine fishes
Understanding the spatial distribution of species, as well as identifying the underlying mechanisms influencing these patterns, are essential to properly understand how biodiversity is generated and maintained in the sea. The scale at which these patterns occur can illuminate evolutionary and ecological processes influencing these patterns, which in turn are also useful to inform management and conservation strategies. Here, I will be discussing these themes across a variety of spatial scales: across ocean basins (Indian and Pacific Oceans), across an isolated archipelago (Hawaiian Archipelago), at the island scale (Oʻahu, Hawaiʻi), and across a vertical gradient from shallow depths down to low light, mesophotic coral ecosystems.  
Richard is an Assistant Professor at the Rosenstiel School of Marine, Atmospheric, and Earth Science at the University of Miami. He earned his BS from SFSU where he worked under the guidance of Dr. C. Sarah Cohen and received his first exposure to research. He subsequently received his PhD in Zoology at the University of Hawaiʻi followed my postdoctoral positions at the University of Central Florida and the University of Texas at Austin. His research focuses on the processes that drive patterns of biodiversity within marine fishes on ecological and evolutionary timescale, primarily in the framework of phylogeography, population genetics and species distributions.