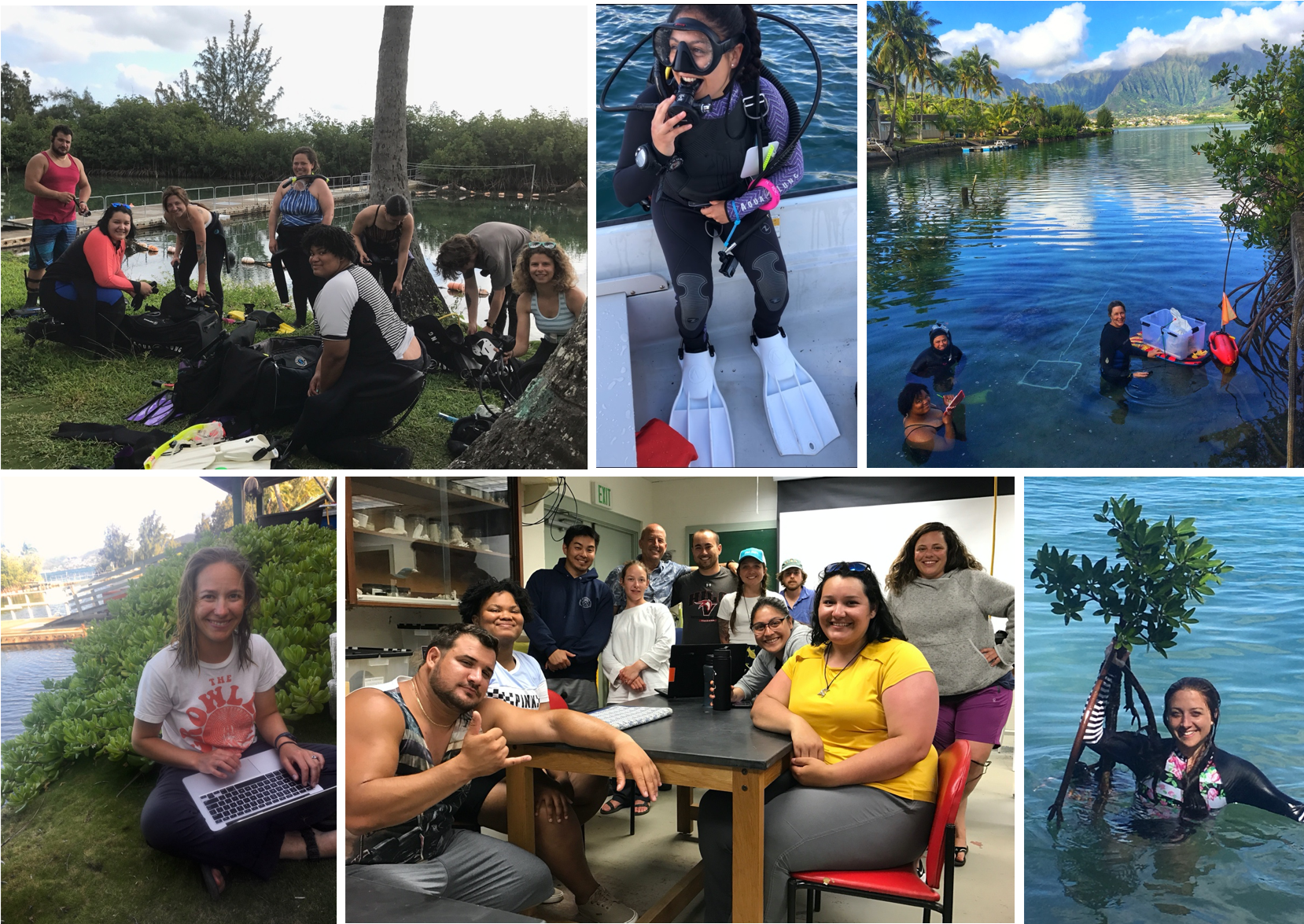 Are you interested in marine environments, finishing your degree requirements, and getting involved in research but don't really know how? The DEEP: Diving into Ecology and Evolution Program offers students these opportunities and more.
Students will enroll in several courses concurrently, and earn up to 15 upper division elective units towards their degree, that satisfy SF State requirements for GWAR and GE for Environmental Sustainability. You will spend part of the semester at SF State (main campus and the Estuarine & Ocean Science Center), and part at a field station - 2023 location will be the Galapagos!
Please contact Karen Crow (crow@sfsu.edu) or Jaime Chaves (jachaves@sfsu.edu) about the 2023 DEEP program. For more information about the diving and boating opportunities associated with the program, contact Brian Bennett (bennettbrian@sfsu.edu)
Field Semester
Students will not enroll in any other courses during the field semester. Students will enroll in Ecology and Evolution of Marine Systems I & II (Biol670/671), as well as a seminar on experimental design and analysis (Biol 315). Each student will conduct an independent research project (Biology 699) and develop written and oral presentations. Students will also become "scientific divers" and gain certification in small boat operations. Unless accommodation is needed, students must have Basic Open Water scuba certification from any nationally recognized certifying agency. Students must submit an online application and gain instructor approval to register for the courses.
Classes
BIOL 670          6 units
EE Marine Systems I      
Lecture/ lab/ field         
BIOL 671        6 units
Marine Systems II       
Lecture/ lab/ field
BIOL 315          1 unit
Field Methods in Ecology
Seminar
BIOL 699/897   2 units
Independent Research                 
Lab/ field
MSCI 306       2 units
Marine Science Diving and Boating      
Lecture/field
------------------------------------------
17 Units Total
Who Should Take This Course
The course is intended primarily for very motivated undergraduates majoring in Marine Biology or Ecology, Evolution and Conservation Biology. Other majors will also be considered. The course offers opportunities for total immersion in a field setting, and offers up to 15 units of upper division elective units that count towards your major. Pre-requisites include:
BIOL240 with a grade of C or better
BIOL458 (Biometry) with a grade of C or better
Eng214 with a C or better (or JEPET)
Instructor approval-Instructors will conduct interviews with interested students..
A small number of graduate students will also be considered and will enroll in BIOL 897 instead of BIOL 699.
Costs
The course costs approximately $2400, not including tuition or transportation to the field site. We are actively fundraising so that we may provide a limited number of partial or full scholarships. We expect to have more details to provide on this in early fall 2022.
Interest
Please complete this web form to indicate your interest in this course, and we will reply to you with more information.