The unique setting of the Bay Conference Center brings groups together for a truly collaborative and immersive meeting experience. From board meetings, strategic planning sessions to corporate retreats, the BCC space fosters productivity in a beautiful place.
Parking is free for up to 45 vehicles and other amenities are provided (see below for amenities per room.) Rental includes access to an outdoor picnic area overlooking the Bay. AV support for events is available at an additional charge, pending availability.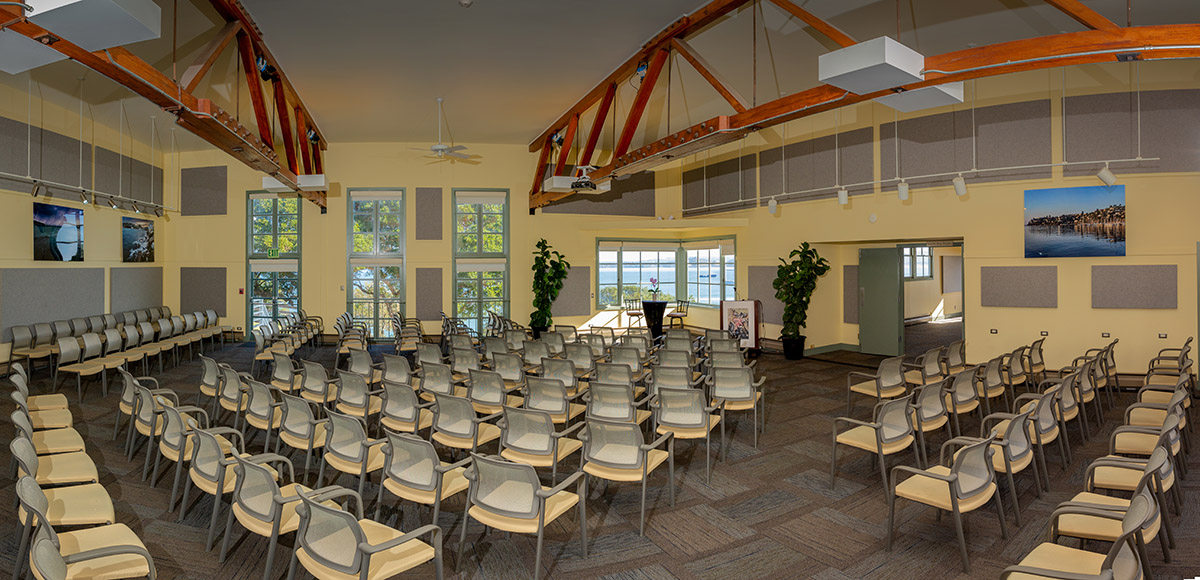 San Francisco Bay Hall
The largest of our spaces, SF Bay Hall is a carpeted 140-seat main hall for large meetings or lectures. There is a podium, projector and screen, sound system, and microphones available for use.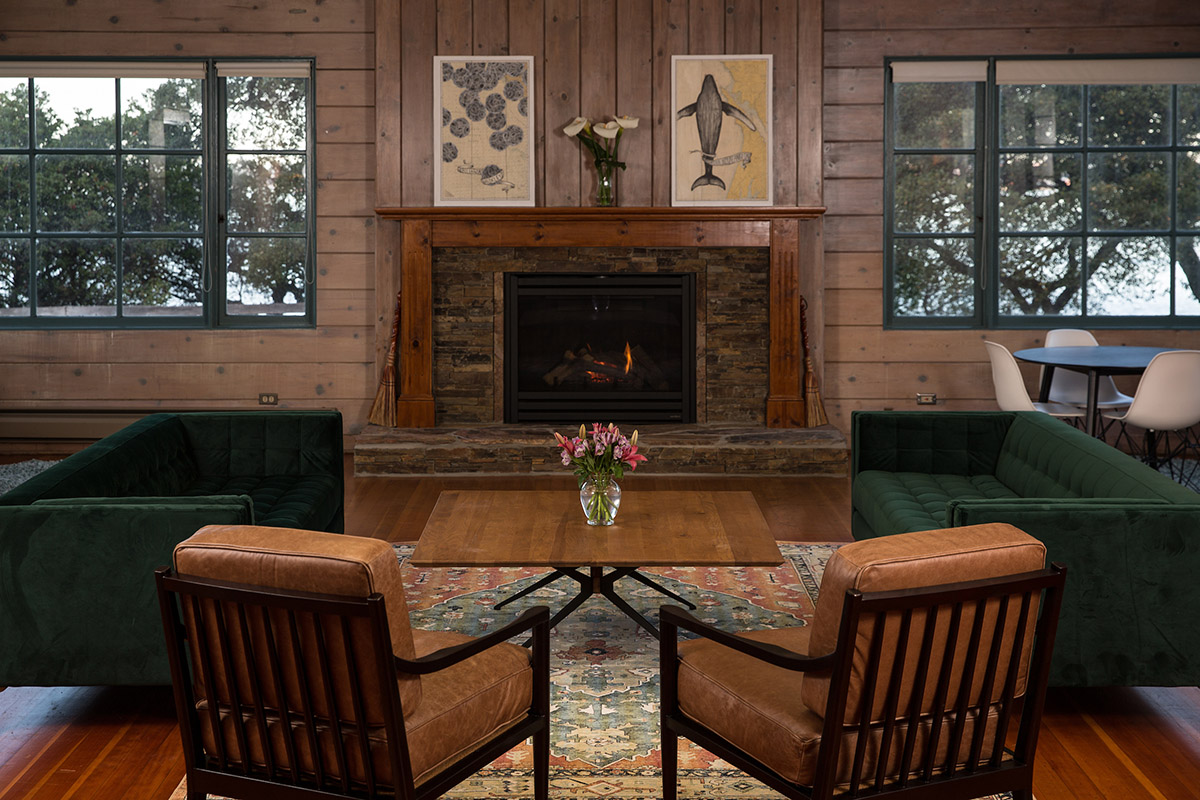 Hearth Lounge
The most casual and intimate of our spaces, the Hearth Lounge works well for breakout sessions, small group brainstorming and informal gatherings. It comes furnished with couches and armchairs, though the furniture can also be removed and the room can be set up boardroom style for up to 20 people.  The fireplace is gas and works with the flip of a switch. A TV screen can be provided upon request.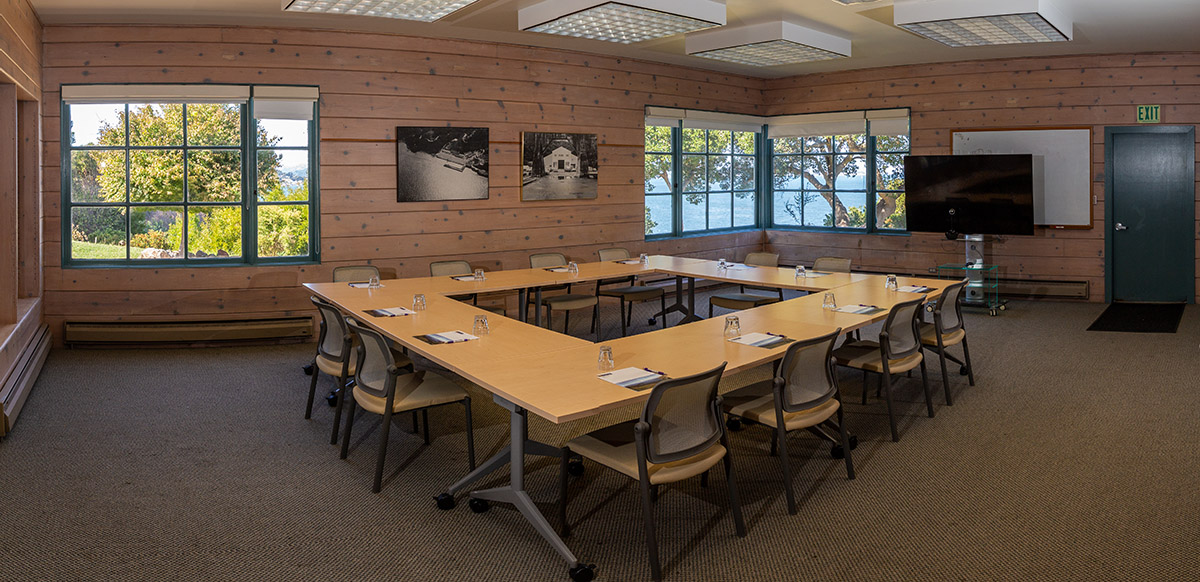 North Bay Room
The North Bay Room can accommodate up to 40 participants, depending on the meeting layout. There are 2 mounted Zoom screens with an embedded camera and microphone, making it the best choice for easy hybrid participation in Zoom meetings. A TV screen can be provided upon request.